このサイトではイラストレーター八重樫 王明の仕事や近況を紹介しています。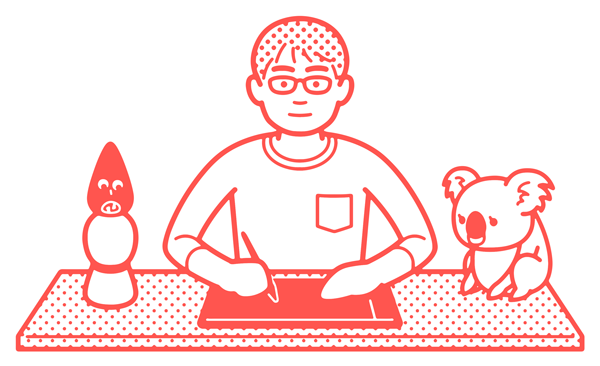 八重樫 王明 

やえがし きみあき


​​​​​​​
東京都在住。出版物・広告・グッズなどのイラスト制作と並行しながら自身の作品を発表している。
2013年、初の著書『 NIPPON CLIPART : ニッポン素材集 』を出版。
2014年、国際的なキャラクターデザインの祭典『ピクトプラズマ』に招かれ、ドイツのベルリンにて初個展を開催。
2019年からは女子美術大学にてキャラクターデザインの講義を担当している。
近年は日本文化や動物をモチーフにしたコミカルな作風が多く、海外での活動も積極的に行っている。


お仕事のご依頼はこちらまで。
※ イラストの転載・保存・改変を固く禁じます。企画書等にご利用になる場合は事前にご連絡ください。
This site introduces the works and recent activities of Kimiaki Yaegashi.
Kimiaki Yaegashi a.k.a OKIMI / Illustrator
Based in Tokyo,Japan.
The works are being used for publication, website, fashion, etc, in various countries.
In 2013, the first book "NIPPON CLIPART" was published by BNN, inc. 
And the first solo exhibition "OCTAGON" was held in Berlin, Germany as part of Pictoplasma Festival in 2014.
The character design lecture began at Joshibi University of Art and Design since 2019.
CONTACT : kimiakiy@gmail.com
[ ATTENTION ]
In recent years, there has been an increase in damage caused by the unauthorized use of illustrations.
Reproduction, duplication, or processing of the images on this site are strictly prohibited.
Please contact me in advance if you wish to use any of the images in your presentation materials.